As of late, the Academy Awards have become just as much about the red carpet as they are about old Oscar.
With this in mind we decided to pay homage to 8 directors with a street installation; one where each piece showcases a director – from Hitchcock to Burton, Ritchie to Lee – known for personal and directorial styles ranging from the iconic to the idiosyncratic.
Over the years these artists have created many of the movies we love, and did so while looking great not just on awards night, but every time they stepped out from behind the camera.
Alfred Hitchcock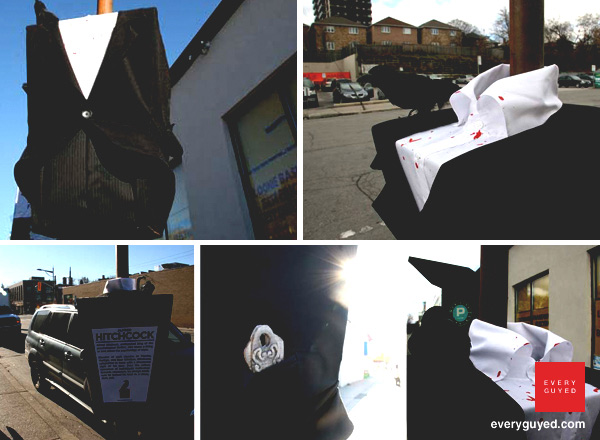 Alfred Hitchock, undisputed king of the psychological thriller, also knew a thing or two about the psychology of style. Director of such classics as Psycho, Vertigo, and Rear Window, Hitchcock catapulted to fame with a directorial style all his own.
Ever the auteur conscious of individuals inclination towards voyeurism, he always made sure he looked his best in a clean, dark, suit.
Guy Ritchie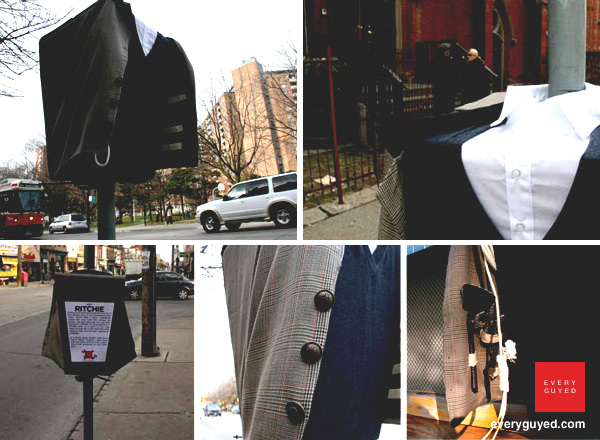 Guy Ritchie, king of the convoluted-crime-caper, knows that a man's confidence comes not only from the artillery he carries, but also from the fine suit that conceals it.
Whether it's brass knuckles, a straight razor, or a pistol or two, one needs to look like a man unfamiliar with violence, but none-the-less capable of anything. In a phrase, classic British style for a classic British Gangster.
Just know that you don't want to come across one of his characters in your local pub.
Stanley Kubrick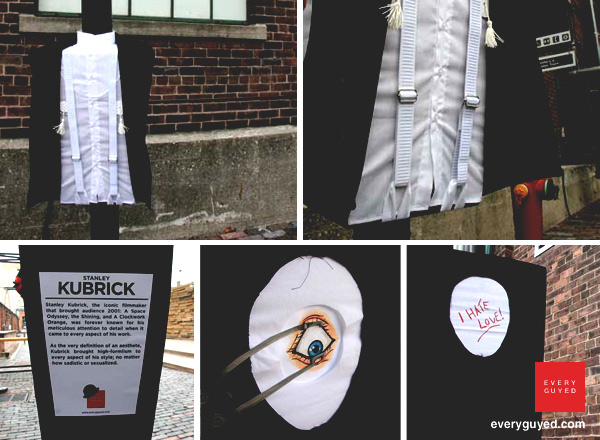 Stanley Kubrick, the iconic filmmaker that brought audience 2001: A Space Odyssey, the Shining, and A Clockwork Orange, was forever known for his meticulous attention to detail when it came to every aspect of his work.
As the very definition of an aesthete, Kubrick brought high-formlism to every aspect of his style; no matter how sadistic or sexualized.
Michel Gondry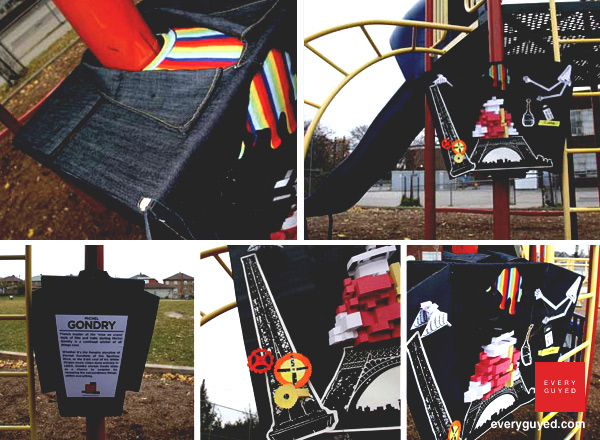 French master of the 'mise en scene' style of film and indie darling Michel Gondry is a continual arbiter of all things cool.
Whether it's the frenetic storyline of Eternal Sunshine of the Spotless Mind, or the 8-bit cool of his White Stripes music video done entirely in LEGO, Gondry always treats style as a chance to surprise by revealing the extraordinary things within everything.
Quentin Tarantino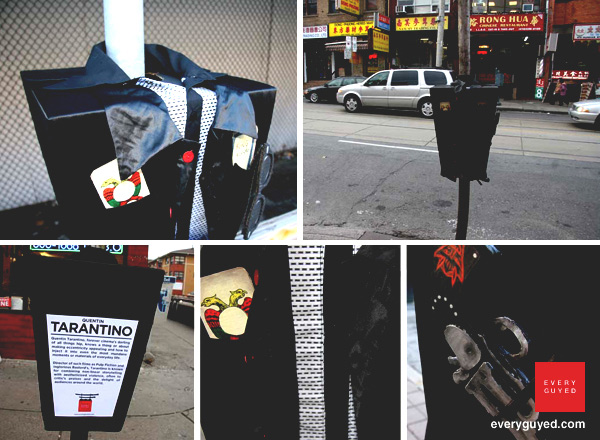 Quentin Tarantino, forever cinema's darling of all things hip, knows a thing or two about making eccentricity appealing and how to inject it into even the most mundane moments or materials of everyday life.
Director of such films as Pulp Fiction and Inglorious Basterds, Tarantino is known for combining non-linear storytelling with aestheticized violence, often to critic's praises and the delight of audiences around the world.
Jean-Luc Godard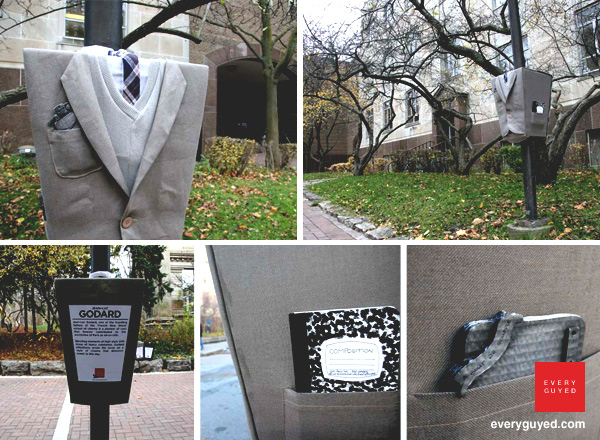 Jean-Luc Godard, one of the founding fathers of the 'French New Wave' school of cinema is a pioneer of cool that forever contributed to the worldview of Paris as oh-so-chic.
Blending elements of high style with those of heavy substance, Godard effectively wrote the book on a style of cinema that directors mimic to this day.
Spike Lee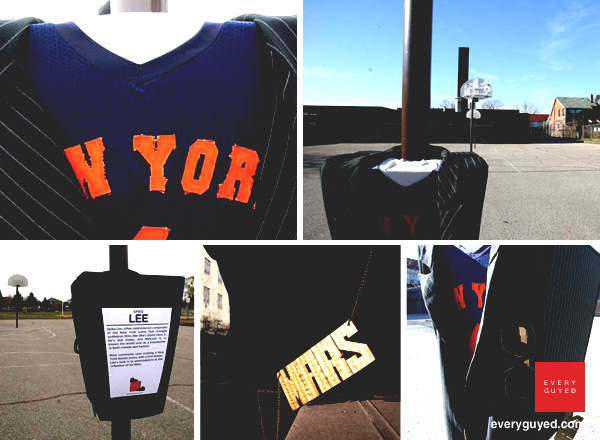 Spike Lee, often controversial comprador of the New York scene that brought audiences films like She's Gotta Have it, and Malcolm X, is known the world over as a trendsetter in both cinema and fashion.
Most commonly seen rocking a New York Knicks jersey with a trim blazer, Lee's look is as unmistakable as the influence of his films.
Tim Burton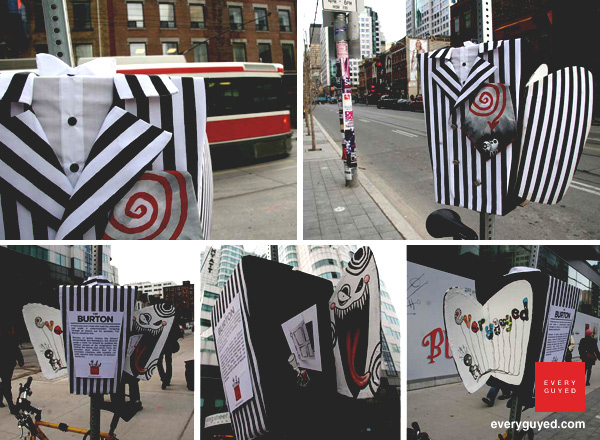 If there was ever a man who took the unfamiliar and made it understandably intriguing through an intense eye for aesthetic, Tim Burton would be him.
Director of quirky classics like Edward Scissorhands and Beetlejuice, this director made a name for himself by probing the darkest corners of the imagination and finding the beauty that shines there.
His personal style mimics that of his cinematic creations, with carefully cut suits injected with touches of demonic dandyism.
Author
Natasha Ferro
Natasha Ferro received her Masters in Fashion Design at Domus Academy in Milan, Italy. She is currently the Marketing Coordinator for Everyguyed.com, and an avid feline enthusiast. She owns one cat, 'La Bianca Ninja'.
Latest posts by Natasha Ferro (see all)